Nightless Night of Kuusamo 4 Days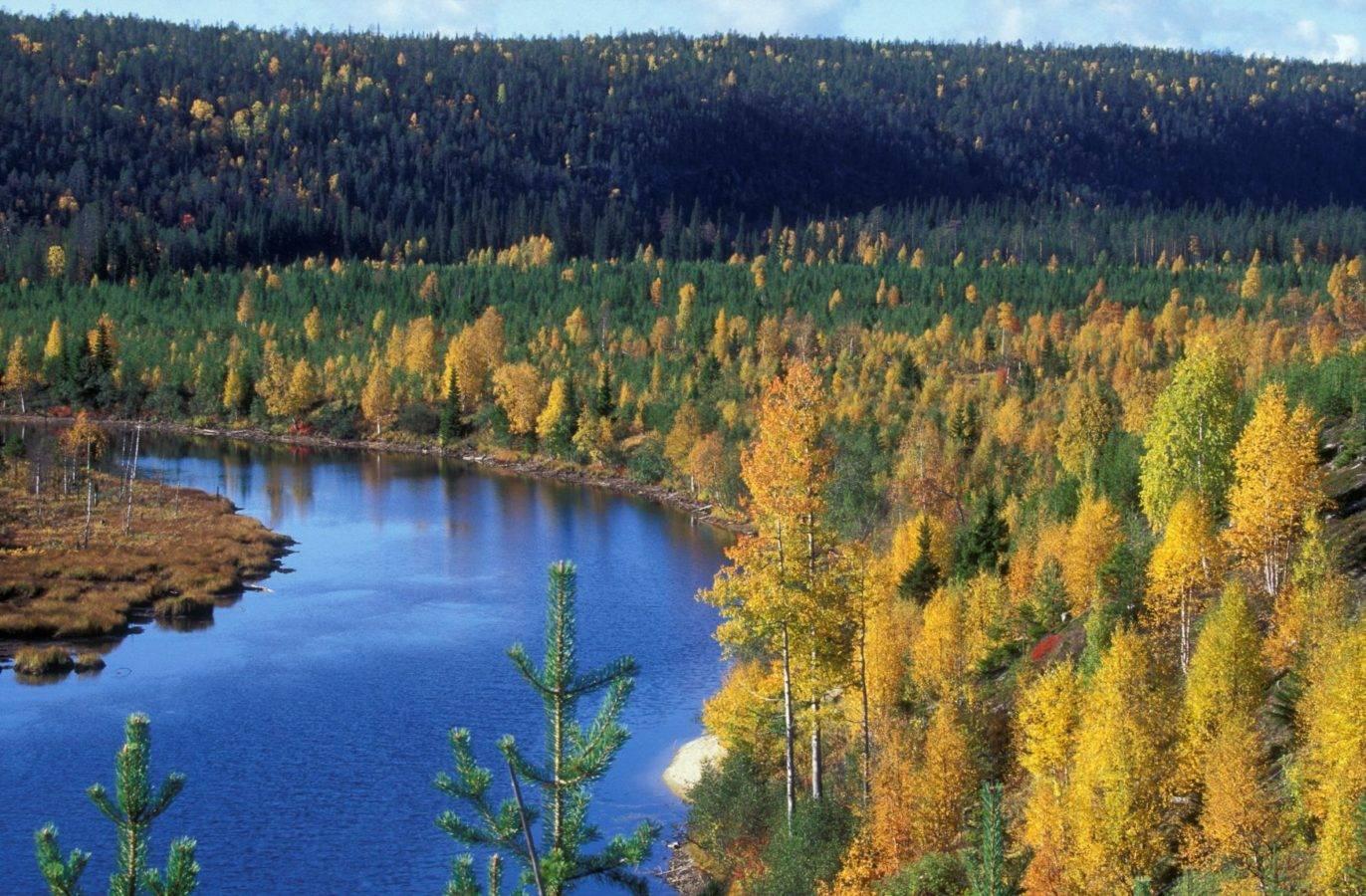 Experience the midnight sun! The luminous evenings and nights of the early summer allow to appreciate the beauty of the nature. Go and see the midnight magic in Kuusamo!
Day 1
Flight from Helsinki-Vantaa Airport takes off at 11.45am and arrives in Kuusamo at 1.25pm. Transfer to the hotel by airport bus. Accommodation in Holiday Club Kuusamon Tropiikki. Rooms are available under your own name from the hotel reception. Free time to explore the hotel's nearby outdoor trails or enjoy the spa facilities. The spa is open until 9pm.
Day 2
Breakfast at the hotel. Possibility for a morning swim from 9-10am and the spa is open from 10am until 9pm. For those interested, there will be a 10am transport to the Oulanka Nanational Park to explore the Small Bear's Trail (travel time approx. 40 mins). The Small Bear's Trail takes the hiker to the southernmost part of the Oulanka National Park. Along the scenic route you can admire the magnificent nature of national park: bubbling rapids, steep cliffs and sheltered forests. Pack lunch in your backpack and enjoy the stunning scenery of the Small Bear Trail! Time has been set aside for the tour approx. 5 hours. NOTE! Hiking at your own risk. Remember to stay on the trail – this way we avoid terrain wear and any disturbance to the nature. Approx. 4pm return transfer back to the hotel.
Day 3
Breakfast at the hotel. Free time to explore the surrounding area. Rent a bike from the hotel and set out to explore the stunning scenery from the back of your bike. For those interested, there will be transfer to Ruka at midday. Conquer the summit of Ruka by hiking or hop on a landscape gondola crossing the fell and see Ruka from a whole new perspective. You can also spend the day at the spa, which is open from 10am until 9pm. Konttainen is popular spot for watching the sunset (ring trail 2km). What if you went to see what Konttainen looks like when the sun does not set. The tremendous scenery of Konttainen consists of a steep-walled rocky forested hill. Several lookouts on top of the hill, from where you can see Valtavaara or North Kuusamo, are definite highlights. Bus transport leaves the hotel at 10pm and returns to the hotel around midnight.
Day 4
Breakfast at the hotel followed by check out. Setting off for return journey at approx. 10.30am. The bus transfer to the Kuusamo Airport from where the flight leaves at 11.30am and arrives in Helsinki at 1.10pm.
Price Includes:
Scheduled Finnair flights to and from Helsinki
1 suitcase max. 23kg + 1 hand luggage max. 8kg
Air travel taxes, passenger charges and VAT
Airport transfer as per itinerary
Accommodation in twin/double rooms
Breakfast at the hotel
Access to the hotel spa
Transfers to the Oulanka National Park and Ruka
For additional charge:
Flight schedule without obligation!