Fall Tour to Saariselkä and Lake Inari Cruise 5 Days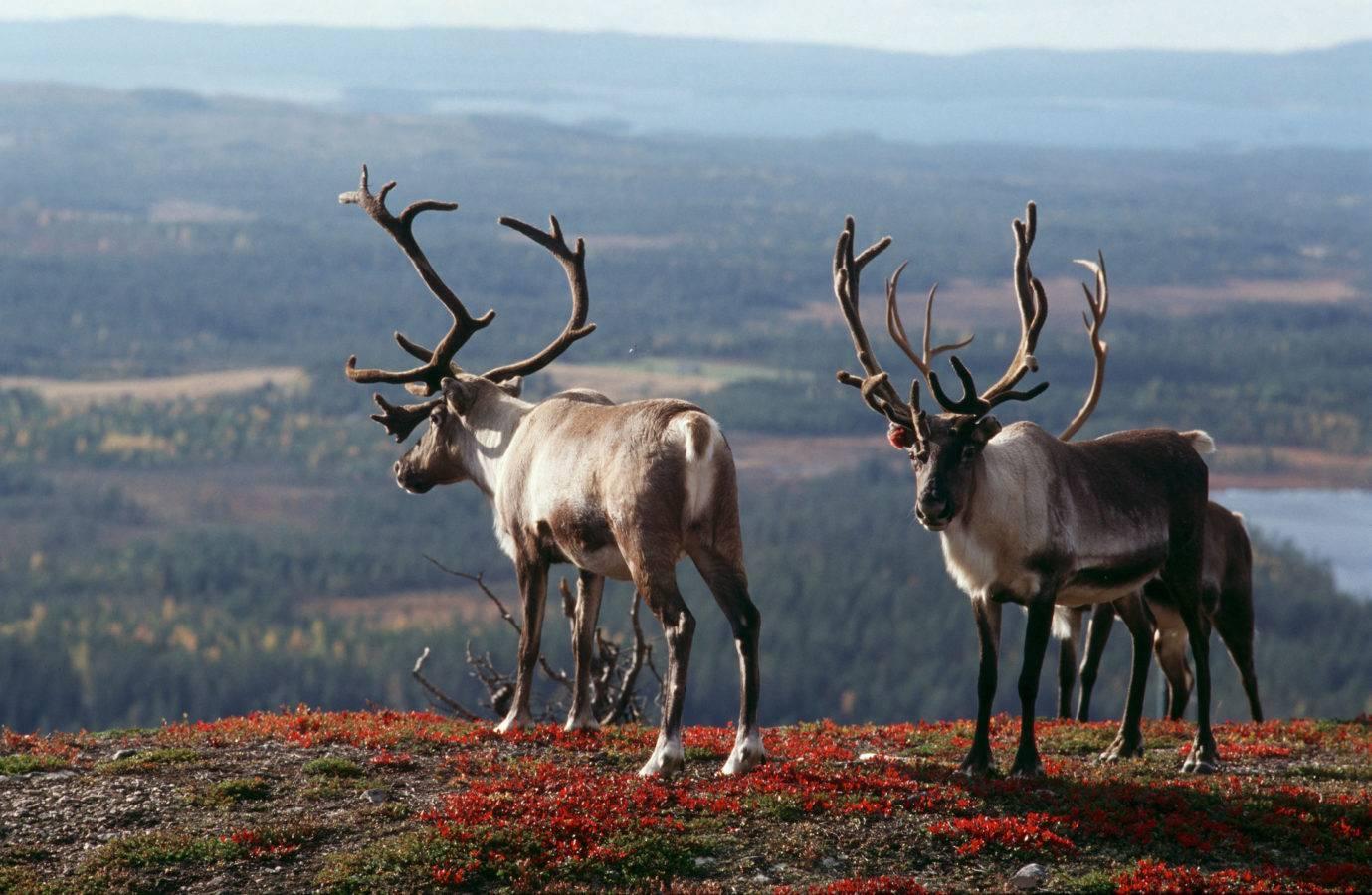 Departing September 19 th 2021 , from Helsinki starting at 669 € / per person
The trails of Urho Kekkonen National Park invite you to hike on the Finnish fells! Saariselkä, the outdoor resort in the northernmost Lapland, is a highly popular destination due to its easy-to-navigate fell landscape and untouched, pure nature. The autumn foliage is at its most beautiful when reflected on the surface of a wilderness lake on a Lake Inari cruise. Spend the day exploring the exotic artic fell country and wind down in the warming spa after!
Day 1
Scheduled Finnair flight from Helsinki-Vantaa Airport at 8.20pm and arrival in Ivalo at 9.50pm. Bus transfer to Saariselkä and checking into Holiday Club Saariselkä.
Day 2
Breakfast at the hotel. 10am departure towards Inari with the expected time of arrival at 11am. Free time to explore local sights such as the Sámi Museum or Nature Centre Siida, look for souvenirs or enjoy a warming lunch. Inari Lake cruise at 1pm lasting for approx. 2.5-3 hours. Admire the wilderness lake and autumn foliage whilst cruising around the island of Ukonsaari. The island is holy place to the Sámi people, and it is also known as Ukonkivi. The last leg of the cruise follows the old postal route and passes the Graveyard Island, where old wooden crosses can still be seen. There is a café onboard. Return transport to the hotel.
Days 3 and 4
Breakfast at the hotel. Design a program which best suits your taste, whether you wish to hike or enjoy the spa facilities – everything is possible.
Day 5
Breakfast at the hotel and check out. At 7.30am departure towards the Ivalo Airport. The flight takes off at 9.10am and lands in Helsinki at 11.40am.
Price Includes:
Scheduled Finnair flights to and from Helsinki
1 suitcase max. 23kg + 1 hand luggage max. 8kg
Air travel taxes, passenger charges and VAT
Airport transfer as per itinerary
Accommodation in twin/double rooms
Breakfast at the hotel
Access to the hotel spa
Lake Inari cruise

For additional charge:
Single room
Other meals
Flight schedule without obligation!