Aulanko and Southern Konnevesi National Park 3 Days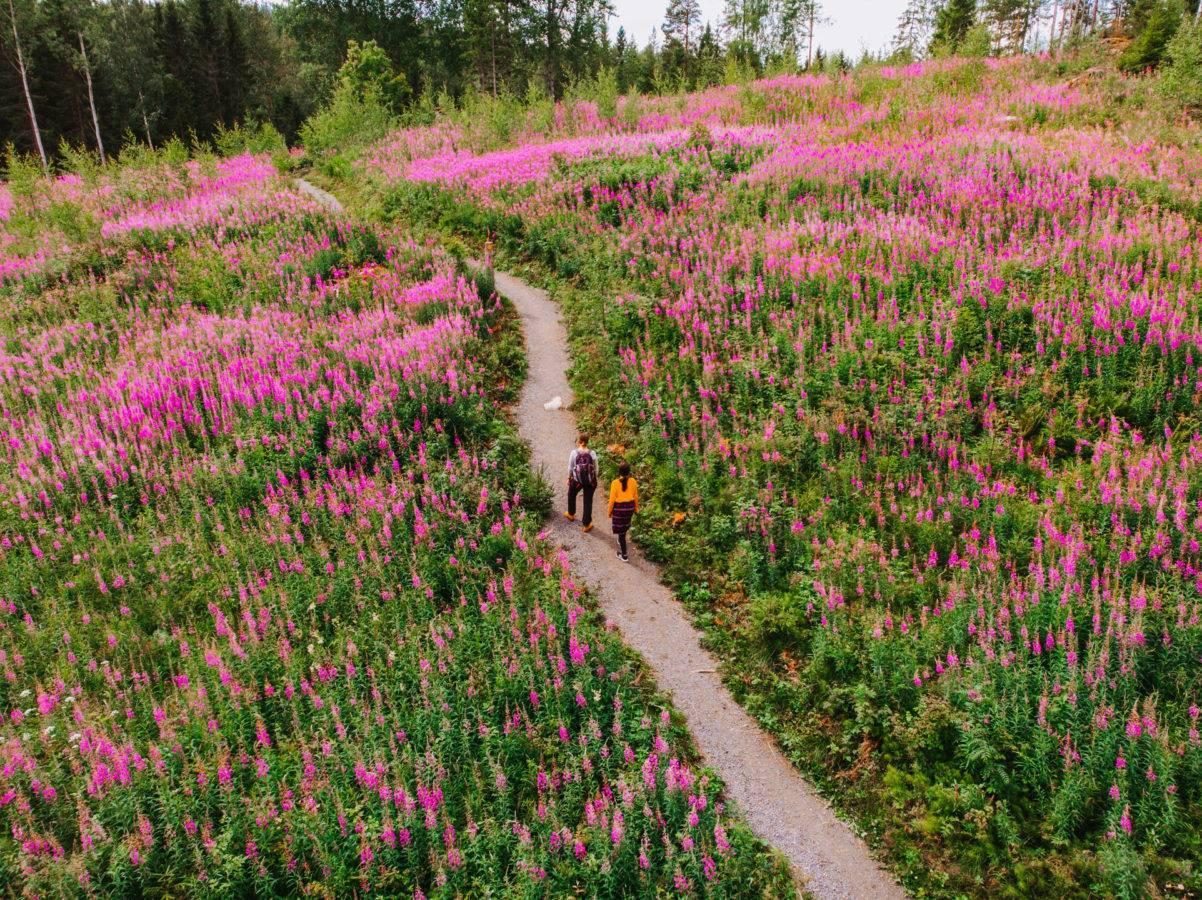 The tour offers laid-back hikes and pure Finnish nature. Hike in the Southern Konnevesi National Park and admire the forest scenery and lakeside views on a sightseeing cruise. Wind down at Varjola's atmospheric country resort next to the foamy rapids of Kuusaankoski.
Day 1
Bus transfer to Aulanko where you have 3 hours to explore the surroundings. The Aulanko Nature Reserve has got a plenty to offer in addition to its beautiful scenery. Experience the local forest park and the view from the scenic lookout tower of Aulangonvuori Hill over the national landscape. The journey continues to Central Finland with the expected time of arrival at 4pm. Overnight's stay at the atmospheric country resort of Varjola. The resort has got a wide range of activities starting from the Finnish sauna experience.
Day 2
Breakfast at Varjola resort. An approx. 10am departure for the Konnevesi National Park. Expect a spectacular sightseeing cruise and hiking in the national park! Hear stories of the local cultural history on board M/S Linnea, the sightseeing cruise, which embarks at 10.30am and lasts for 2 hours. We reach ashore in Majaniemi from where we set off on a guided hike along the Loukkuvuori Hiking Trail. The circular trail is approx. 4km long and takes place in moderately challenging terrain on top of the Loukkuvuori Hill, but the grand scenery overlooking the Konnevesi lake rewards any hiker! Enjoy soup for lunch post-hike. The total duration of the tour is approx. 6 hours. Transfer back to the Varjola resort. Dinner at the resort at 7pm.
Day 3
Breakfast and check out. Return transport to the places of departure.
Price Includes:
Bus transport to and from Helsinki as per the itinerary
Accommodation in twin/double rooms
Breakfast at the resort
1 x dinner
Guided tour in the Konnevesi National Park, including lunch
For additional charge: